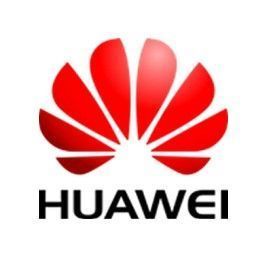 Channel programme streamlines Huawei's incentive claims, motivates salesforce
Keeping salespeople motivated in any business is a challenge, but especially in the South African consumer electronics market where purchases are closely linked to disposable income and the prevailing economic climate.
Huawei, the second-largest manufacturer of smartphones in the world, was aware of this and from early on implemented an incentive programme for sales staff. However, the programme battled with incentive payment delays and another solution was urgently sought.
FoneWorx was approached to redesign the incentive programme, and develop a website and a mobile app that could be used by sales agents, and store managers and owners, to log and claim incentives against Huawei sales made in store.
The mechanics
FoneWorx developed an integrated system that was programmed to allow for whitelisted International Mobile Equipment Identity (IMEI) numbers or serial numbers of all the phones currently on the sales floor to be preloaded onto the system.
It was also programmed to do a check-sum on any number entered into the system by a sales agent or store manager to determine if it was an IMEI number.
After each sale, agents would log the sale, selecting the preloaded IMEI number in the system. This would be verified by cross-referencing the sale logged with till slips showing the store name, time and date of sale.
Once claims were approved, a pre-determined value for that product was paid to an online wallet for the sales agent. Store managers automatically received a portion of this amount.
All programme members were issued with Mastercards linked to their online wallet accounts. They could then cash-out their incentive funds into the card account, and use the card at any Mastercard-supported POS in South Africa.
An internal admin portal was developed for Huawei representatives to approve new programme members and stores, and for FoneWorx to use for day-to-day operational management of the members, stores and claims.
Huawei management used a dedicated online reporting platform to report on payouts, sales trends and sales performance.
Although the programme was originally implemented in less than three months, the FoneWorx team regularly upgraded and improved the functionality of the system.
The results
The programme was incredibly well received by Huawei. Based on its success, the client requested that the system be upgraded to include a third tier for store owners, so that when sales agents claimed, both the managers and the store owners (franchisees) received a portion of the incentive.
FoneWorx was also tasked with developing a promotion system, where extra rewards could be earned on specific items, and an online quiz, where participating members could pick a lucky box for a chance to win a cash prize. The promotion and quiz winnings were also paid into the agents' online wallets.
One of the standout results of this initiative was FoneWorx's ability to fund the programme upfront and ensure quick turnaround times on claim payouts on a day-to-day basis - a sticking point with the previous service provider.
Another bonus was that the development team was entirely inhouse, allowing any new features requested by the client to be quickly and efficiently rolled out.
The insights
Bespoke incentive programmes like this one work. Not only was this programme branded with Huawei's corporate identity for instant recognition and top-of-mind awareness, but it also enabled Huawei to directly communicate with and motivate salespeople on the floor.
Other incentive programmes are generic, where various brands are incentivised via one platform. This dilutes the exclusivity and incentive to push sales of a particular brand, undermining the effectiveness of the programme.
This programme allowed Huawei to drive sales in its channels - especially of new products - and host targeted incentives to clear stock of specific products. It also established a good working relationship between the brand and sales agents, increasing brand awareness and overall sales.
"Incentive programmes are complex," says Graham Groenewaldt, Sales Director FoneWorx. "Clients need to be on the ball on a day-to-day basis, constantly making decisions around lowering or increasing values on certain products. Regular communication with the sales team is important, as staff need to know when the incentive has been increased and there is an opportunity to earn more money. At the same time, you don't want to spam other team members with these communications. A fine balance must be maintained, all the while constantly motivating staff. Personal touches such as birthday messages via SMS, or prioritising top sales agents, help to keep salespeople interested and participating in the programme."