We've been busy
We're always finding new ways to inspire brands, marketers and agencies to connect with customers. Browse through our news articles to see what we've been up to lately.
News | Looking for this season's top engagement strategies? A few spring to mind...
Looking for this season's top engagement strategies? A few spring to mind...
September 01 2023 By FoneWorx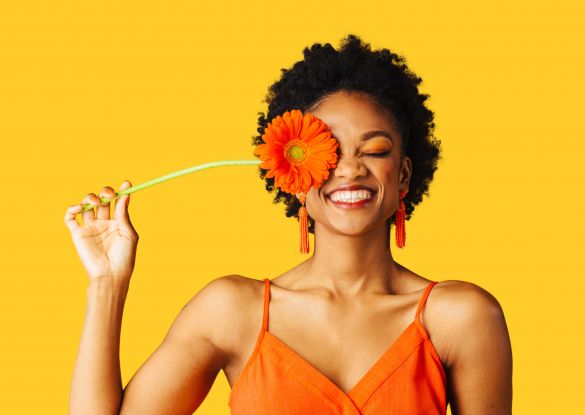 It's fresh and bright, and a little bit zesty. No, we're not talking about poolside margaritas at your Heritage Day braai (although we can do that too), we're talking about spring, of course!
It's not only out in nature that new growth is all around at this time of year, spring traditionally heralds a slow but steady increase in sales too, as consumers once again start venturing outdoors and back into stores.
In South Africa, as the weather warms up, shoppers actively begin buying into 'new looks' for the season, driving clothing and apparel sales, as well as purchasing outdoor, lifestyle and gardening related items that reflect the changing season (just ask nurseries; spring is their busiest time of the year).
This is the ideal time to reach captive consumers with engagement efforts that tap directly into spring and all those pre-summer feels that start to build during September. 
The great thing about spring-themed content is that's easy to bring in colour and fun, giving creative brands the opportunity to bloom...and really stand out from the competition.
Aside from blossoms and flowers and Spring Day itself on 1 September, other seasonal themes in South Africa this month include Heritage Month and the spring school holidays aka Spring Break. This year, there's also the Springboks' bid for the Rugby World Cup title, taking place throughout September.
The change of season is always a good time to have sales and offer discounts to clear out the last of your old stock. This brings feet instore or gets eyes online, where you can then profile your goods for the new season.
For this type of promotion, your stock-standard spring creative campaign is sufficient. Think bright and breezy colour palettes with on-trend illustrations and designs to draw attention. Use mobile platforms or chatbots to drive engagement around your sale and to deliver shopper discounts.
Heritage Day - often expanded to be Heritage Month to extend the promotional period - is a great marketing event to leverage your proudly South African status and to meet devoted customers on this level. This is where channel incentives and loyalty programmes are particularly useful.
Both rely on trust to encourage sales, and can be seamlessly interwoven with the warm and fuzzy qualities associated with being a wholly South African brand. Loyalty programmes can also use the Heritage hook to simply add extra value to those customers, deepening existing relationships.
Speaking of heritage, the Springboks are very much a part of South Africans' heritage, and their World Cup campaign this month offers the perfect opportunity for promotional competitions that blend fan support with World Cup fever.
The sky is limit here with engagement prospects. You can get customers to engage on your social platforms through messages of support for the team, best dressed Bok supporters, or even score predictions for the upcoming games. Each of these interactions can offer a prize to encourage participation, with a big-ticket prize, like an all-expenses paid World Cup experience, ensuring greater numbers of competition entrants.
Social media campaigns like this can be tied to microsites offering additional opportunities to win, and therefore additional opportunities for engagement, as well as your brand's app or a customised game. With the World Cup being about rugby games, hosting a branded digital or in-app game of your own is a no-brainer.
Of course beyond these ideas, the new season brings with it the chance to introduce a bespoke campaign, targeting a niche audience at this time of the year (which could be different to your general audience) and offering distinctive customer engagement.
Ideas could include a spring cleaning campaign tied to a massive warehouse sale; revealing a fresh new look tied to a brand makeover; and using themes of spring growth tied to ways in which you're growing your own offering, from new product lines and product extensions to new branches.
Spring is one of sun-loving South Africans' favourite times of the year, so maximise it with high-impact campaigns that get your customers engaging with your brand. FoneWorx is able to conceptualise and deliver everything from campaigns with chatbots, channel incentives and loyalty programmes, to microsites, apps and competitions.