We've been busy
We're always finding new ways to inspire brands, marketers and agencies to connect with customers. Browse through our news articles to see what we've been up to lately.
News | Slow winter sales? Turn up the heat with these seasonal engagement hacks
Slow winter sales? Turn up the heat with these seasonal engagement hacks
July 12 2023 By FoneWorx gamification, contests, competitions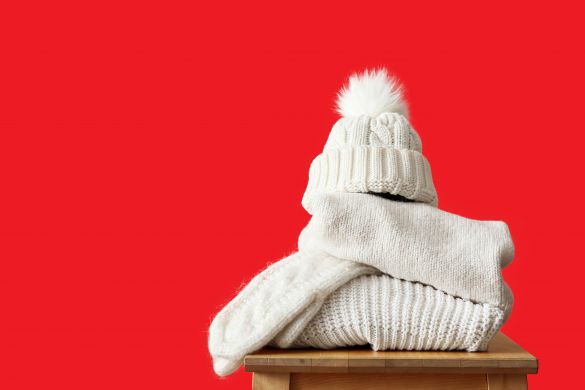 It's a fact, winter is slow season. Sales are sluggish, shoppers stay at home, and consumer engagement is all-round a little frosty.
But tuning into the energy of winter, and using the season to your advantage, can increase customer engagement and as a result, brand awareness, loyalty and sales.
For example, less feet through the door because of poor weather means more time on consumers' hands while they're at home, in a receptive state. Turn this into an opportunity and use engagement tools like incentivised surveys or quizzes to find out more about your customers, what they really want, and how they perceive your brand.
This is important because if you get to really know your customers in the down season, and keep up engagement when your competitors are taking things slow, you'll be top of mind come the busy season again.
So, what's the best way to engage customers and boost sales when all they want to do is curl up on the couch and stream the latest movies?
Here are our top 5 seasonal hacks:
Don't increase your prices on sought-after winter items
That sounds counterproductive, right? If it's slow season and you sell in-demand products, why not up your prices and increase profits while you can? Most South African households are battling financially right now. Instead of hiking prices on jackets, blankets, heaters etc. market your products at competitive prices where you and your customers both win. Use this as a unique selling point in your marketing, and tell your customers at every touch point how you are helping them in these difficult times. Focus your efforts on selling more products at a lower price point than fewer products at unaffordable prices.
Warm up your social media marketing efforts
With people spending more time at home during winter, it's only natural that in recent years retailers have seen a spike in online sales at this time of the year. Tap into this with targeted social media adverts that showcase exactly how your products help them beat the winter chill (or boredom). Use alluring, emotive photos that capture your brand essence in this seasonal setting. Make sure to use geotargeting; consumers in Durban don't want the woolly jumpers needed by their fellow shoppers in the Cape.
Run a winter-themed contest
Contests not only stimulate consumer engagement, but they increase visibility of your brand and can be a key driver to increasing traffic to your social pages, website and online store. Get creative, ask your customers to show you what winter looks like where they live, or to place your products in the most wintery winter setting. Use the comments section of your social pages to inspire friendly competition between contest entrants.
It's cold outside, so show you care
One way to keep your customers engaged is to embark on community outreach campaigns that allow your customers to get involved. June is Youth Month, July has Mandela Day and August is Women's Month - each of these wintery months provides an opportunity to help a different cause, and encourage your customers to do the same. Reward participants for their contributions with points or discounts to spend on winter stock. 
Add a winter game to your marketing
Gaming is bigger than ever, and what better to do when stuck inside on a grey day - especially when there are prizes to be won? Stimulate engagement, drive online and in-store visits, and incentivise sales with clever winter-themed games that reward players with seasonal discounts, treats (like warming foods and drinks) or in-demand appliances (solar room heaters, anyone?)
Behind the scenes, winter is also a great time to plan your marketing campaigns for summer (get those photo shoots done now when photographers have more availability and better seasonal rates). When busy season kicks in, it's more difficult to allocate sufficient time to in-depth planning.
Finalise and schedule your social media campaigns so they're ready to roll out. This ensures consistency and relevance when you need it most. Be sure to use the insights gained from your quizzes and surveys to inform your posts for higher peak-season engagement.