We've been busy
We're always finding new ways to inspire brands, marketers and agencies to connect with customers. Browse through our news articles to see what we've been up to lately.
News | 2023's top customer engagement strategies
2023's top customer engagement strategies
January 13 2023 By FoneWorx customer engagement, competitions, contests, social media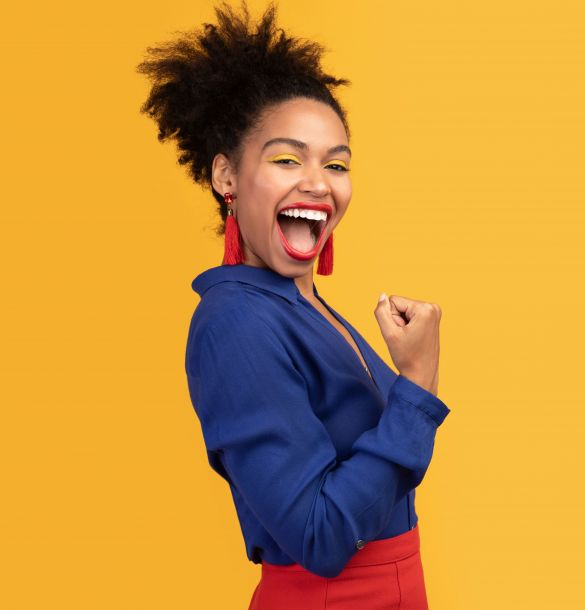 If the new year has got you all fired up wanting to adopt hot new strategies for reaching and keeping your customers, look no further. We've rounded up the must-have customer engagement strategies for 2023.
Personalise the customer experience
As much as 80% of consumers* are more likely to purchase what's on offer when brands personalise their experience. Personalisation not only boosts customer satisfaction, but makes brands more memorable and builds brand loyalty. To maximise the potential of personalisation, target specific moments in your customers' journeys, such as after their first purchase or after abandoning their cart.
Level up your real-time engagement
Rapid response customer engagement has always been important (no customer wants to wait days for a response), but even more so today, where everything consumers touch is instant. Live chat functionality with real agents is regarded as one of the most potent tools in current engagement strategies. Research by REVE Chat, a multi-channel live chat and customer engagement platform, shows live chat increases website conversions by 45% while Emarketer states that 63% of customers are more likely to return to a website with live chat. Push notifications and chat bots also provide real-time engagement, if live chat is not an option.
Boost your social media interactions
Social media posts are great for advertising new products and sales, and for building brand awareness and sustaining loyalty, but the medium really comes into its own when used to directly engage customers. Responding to consumer queries, concerns and complaints on your social pages shows transparency, builds relationships, and positions you as a brand that really cares about its customers. Nike does this really well by offering 24/7 support on its Twitter account, and responding individually to every customer query.
Host strategic competitions
A really effective strategy to include in your engagement cache is one where your customers have to do something to earn something in return. Competitions and contests are highest on this list, as they offer the chance to not only engage current customers, but prospective ones too. Video-based contests also have the potential to go viral, boosting the campaign, and your brand, even further. This is where social media interaction on a video platform like TikTok becomes an important tool. One word of warning: make sure your contest is aligned with your strategic objectives. Competitions held merely for the sake of it deliver short-lived engagement and can actually turn off loyal customers.
Create content that resonates
This sounds obvious, but all too often content that looks and sounds fantastic actually misses its mark with a brand's core audience. Consumers don't randomly buy products; they buy solutions to their problems. Using content to illustrate how your brand solves their problems is more likely to make a connection and result in conversion, than content that merely showcases the product. Content that really resonates further cements brand relationships too, sustaining loyalty. For best results, make your content available on multiple platforms and in as many different formats (videos, ebooks, webinars, blogs, newsletters etc.) as possible.
Remember, customer engagement is about driving value, not profits. It focuses on giving existing and potential customers something meaningful, whether that be an out-of-this-world end-to-end customer experience, outstanding content, or real-time support.
When done properly, a solid customer engagement strategy fosters customer loyalty and as a result, sales growth.
*Epsilon research report: The power of me: The impact of personalization on marketing performance