We've been busy
We're always finding new ways to inspire brands, marketers and agencies to connect with customers. Browse through our news articles to see what we've been up to lately.
News | Channel incentive programmes are more critical than ever before
Channel incentive programmes are more critical than ever before
September 13 2022 By FoneWorx customer engagement, rewards, channel incentives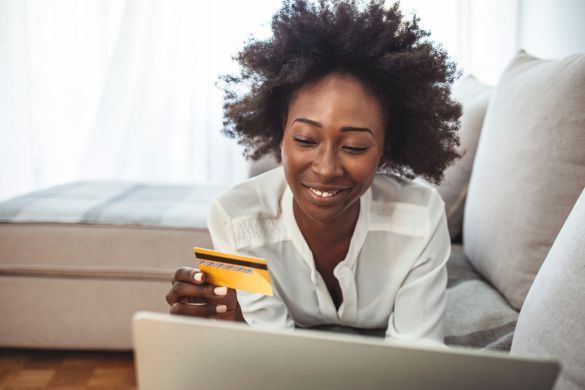 Here's how to maximise their potential
The proliferation of channel incentive programmes has increased significantly in recent years, as brands look to cut through market clutter and noise to boost their sales, increase their brand awareness and cultivate more relevant consumer relationships.
There's no denying the importance of such programmes: global market research company, Forrester, says as much as 73% of all world trade happens through a channel, while the Incentive Research Foundation (IRF) found that total revenues increased by up to 32% when channel incentive programmes were employed.
But how does a company ensure its channel incentive programme is actually doing its job?
For a start, any programme must be built, and then maintained, around its core purpose: to capture the attention of channel partners and easily communicate the organisation's value proposition while creating a space to engage and communicate with these partners.
Secondly, they should include more than just straight up reward fulfilment, which competitors are most likely doing as well. Compelling promotions, personalised engagement, and constant augmenting of the value proposition ensure incentive programmes are memorable and emotionally connect with channel partners for maximum impact.
The best programmes encourage brand loyalty and active selling among channel partners while making them feel appreciated and valued. When done correctly, incentive programmes can drive sales, decrease go-to-market costs, and open up access to new markets, as partners' roles evolve from simply that of salespeople to valued brand ambassadors.
The most obvious way to achieve a high-impact channel programme and assess its efficacy is by employing the latest incentive technology.
Digital platforms streamline incentive programmes, allowing businesses to monitor sales performance and incentive claims in real-time, and enabling channel partners to easily engage with the brand and access the system to log claims.
Such platforms can also be integrated with third parties to ensure a seamless flow between all system functions, from instant communication with partners to redeeming rewards.
Successful tech-based programmes feature integrated digital hubs that instantly connect channel partners to the programme and the brand. They use communication tools to highlight promotions and marketing activities, and elements of gamification to engage partners and build mindshare in between reward-earning opportunities.
Incentive programmes that deliver excellent results also include a training and knowledge building aspect, where brands share product knowledge and key selling points in the form of rewards-based games. Training is often segmented depending on the level and experience of the partner, with rewards being tiered accordingly.
Possibly one of the most important features of the digital incentive platform is the opportunity to collect data. Harvesting sales data provides an insight into consumer behaviour and purchase decisions around promotions. Collection tools and advanced reporting can be integrated with business intelligence tools to inform sales and marketing strategies.
To harness the full potential of incentive technology and its scalable, adaptive benefits, companies must be able to quickly respond to market opportunities as they present themselves. This could include adding once-off promotions to take advantage of a socially topical event or issue, or adding sales levels to the programme where additional team members need to be included in the incentive.
The easiest way to ensure such opportunities are maximised is to outsource channel incentive programmes. Channel incentive specialists are able to consistently tweak the programme to suit changing market conditions, to personalise engagement as necessary, and to constantly augment the value proposition.
Ultimately, channel incentive programmes are strategic tools, and should be prioritised accordingly. They provide a touchpoint for brand loyalty, open channels of direct communication, and have the potential to be powerful sales motivators. In the current, highly competitive market, a well-executed incentive programme is indispensable.