We've been busy
We're always finding new ways to inspire brands, marketers and agencies to connect with customers. Browse through our news articles to see what we've been up to lately.
News | Want better staff performance? You need an incentive programme
Want better staff performance? You need an incentive programme
June 28 2022 By FoneWorx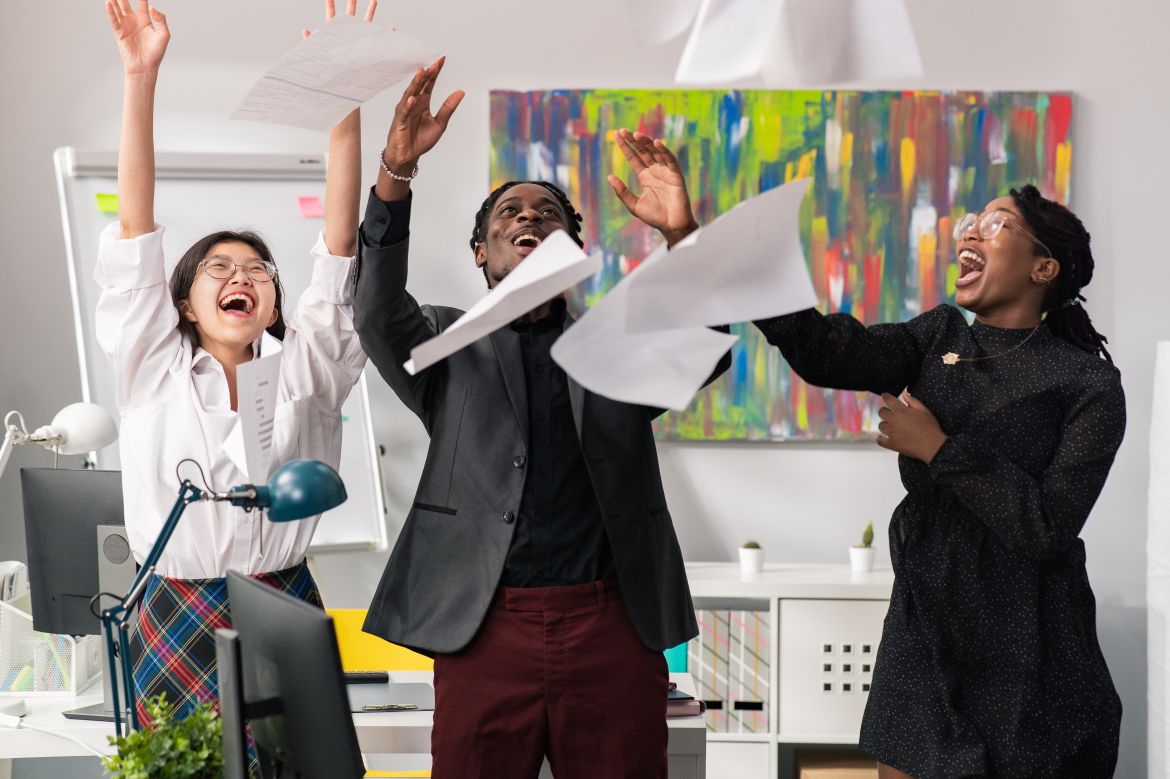 Organisations with higher than average levels of employee engagement realise as much as 27%* higher profits, 50% higher sales, 50% higher customer loyalty levels, and 38% above-average productivity.
In the same way that consumer engagement builds customer relationships and loyalty through positive customer experiences, so employee engagement does the identical thing at staff level. The result is a motivated workforce and strong company culture, which translate directly into increased (25% to 85%) profitability.
Building this loyalty is as simple as adopting a robust employee incentive and recognition programme aligned to your company culture.
Global employee engagement leader, Achievers.com, says employee incentive programmes are "designed to attract, engage, and retain talent. Incentives themselves are rewards and benefits used to motivate positive behaviours in your workforce. They come in many forms, like tuition reimbursement, more time off, and additional flexibility in work arrangements. You should choose employee incentive programmes that suit the desires and personal styles of your staff and align with your company's values".
Post pandemic, incentive programmes have become more important than ever. This, as employees grapple with working from home, disconnected from their peers and inherent company culture, or as they struggle to adjust to returning to the office after two years of working remotely.
The Forbes article, How innovative incentive and recognition programs motivate employees to do more, notes that now is the time to increase efforts to motivate staff to reach their full potential.
"Today, there's a real need to deliver such programmes, complete with insights and a data-driven approach to capture key activities that will contribute to a strong workforce and overall business KPIs," it says.
While previous employee incentive programmes were goal-oriented, focusing solely on the end result that employees were striving to achieve, the new approach to staff incentives focuses more holistically on the individual. This takes into account the personal contributions that staff member makes each day to the overall success of organisation, and rewards that employee accordingly.
Research by international eLearning and business engagement platform provider, Rallyware, shows that the more an employee interacts with an incentives and recognition programme and the more daily tasks that are completed toward goal achievement, the higher the increase in productivity and therefore bottom line success.
At FoneWorx, we help South African companies just like yours engage their staff and keep them motivated by conceptualising incentive programmes using our tech platforms.
Our existing web- and app-based solutions can be used, or we can develop custom web-based and native apps solutions as part of a bespoke employee rewards programme designed specifically for your workforce and aligned to your KPIs.
Get in touch with our team to see how we can help you motivate and reward your staff.
*Source: www.dcrstrategies.com